Rabbi Scott's Blog - Flying into the Wilderness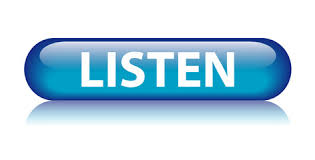 I am writing this blog from 30,000 feet. And I have to share that this experience, thus far, hasn't been nearly as awful as some in the news media and many on social media are making it out to be. From the moment I entered the Birmingham airport, most everyone was wearing a mask and by the time we got to TSA, everyone was. The process was easier than it usually is, the line moved quite quickly AND we didn't have to take off our shoes. (Apparently, the appearance of COVID 19 has eliminated the terrorist threat that our bare feet, on their own, used to alleviate!)
(Continued HERE)
---
All Live Events
Click HERE to see our list of Streaming Events and their links.
---
Tikun Olam Twofers - How You Can Help
Random, small acts of Kindness help all of us move as one.
Please help Congregation Shma Koleinu with the first of a "Tikun Olam Twofer!" Supporting ER staffs throughout the city as well as local Farm-to-Table chefs.
Click HERE for more information.
---
Zoom in for 10 minutes just a couple minutes before Noon (M-F)
for daily healing prayers with
Rabbi Scott and friends...
Monday - Rabbi Scott
Tuesday - JB Levine
Wednesday - Josh Goldberg
Thursday - Dan Nichols
Friday - Jonathan Goldstein
Zoom in for 10 minutes just a couple minutes before Noon M-F
---
Check-in with Rabbi Scott
If you'd like to "meet" with Rabbi Scott, you can sign up by clicking this link.
---
New 5/22/20
Click

Here

for Coronavirus/Covid 19 Information from the Jewish Federation of Greater Houston
Join us. You already belong.
Shma Koleinu is a Jewish community in Houston, Texas that exists for the purpose of serving you along with all other Jews, Jewish families and those who love them with high quality Jewish programming, meaningful spiritual experiences, opportunities for personal growth and a visionary voice.
NO MEMBERSHIP REQUIRED.
_________________________________________________________________________________________
Your Donation to Shma Koleinu is Important
Tue, May 26 2020
3 Sivan 5780
Meditations & Podcasts by Rabbi Scott
Click here to listen to Spiritual Vaccines, Meditations and even some great conversations with the Rabbi that focus on world affairs, matters of the heart and how to view it all through a spiritual lens.
Tue, May 26 2020 3 Sivan 5780