Join us. You already belong.
Congregation Shma Koleinu is a Jewish community in Houston, Texas that exists for the purpose of serving you along with all other Jews, Jewish families and those who love them with high quality Jewish programming, meaningful spiritual experiences, opportunities for personal growth and a visionary voice.
NO MEMBERSHIP REQUIRED.
2019 Houston LGBT Pride Celebration with Keshet Houston
Since 2014, Shma Koleinu has supported Keshet Houston as a Community Partner during the annual Houston Pride Celebration activities. This year, we're once again lending our support to our neighbors and friends:
Annual LGBT Pride Shabbat Dinner
Friday, June 21 at 6:00 p.m.
In lieu of our normal Shabbat service, on the weekend of Houston's annual Pride celebration, Shma Koleinu will join several area congregations for a special Shabbat and Kosher dinner. Find out more.
Seating is limited, so get your tickets before 6:00 p.m. on Monday, June 17.
March with Keshet in the 2019 Pride Parade
Saturday, June 22
There's no better way to show your support than by marching in the parade. The festivities will kick off with a havdallah, and the fun doesn't stop until the end of the route! More info.
As an example of what you can expect, in 2015, Rabbi Scott rode the Chuppah Mobile with the first lesbian couple in Texas to marry, Suzanne Bryant and Sarah Goodfried.
Journey at Xavier Sundays, 9:00 a.m. - Noon
Register now for our exciting
Journey Jewish Discovery Program
for Pre-K through 7th graders
_________________________________________________________________________________________
Programs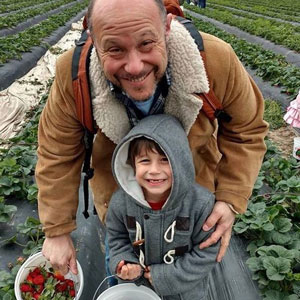 Our Journey program is a Jewishly engaging and enriching social and learning experience for Pre-K through 12 taught by dedicated and trained volunteer educators.

Our weekly Shabbat services are gatherings for spiritual connection and re-rooting of oneself to the sources of our lives.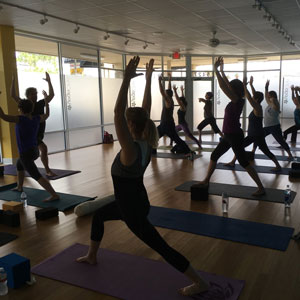 The Kosher Pretzel is for brand-new yogis and veterans alike, and will reawaken your soul for the week to come.
Your Donation to Shma Koleinu is Important
Tue, June 18 2019
15 Sivan 5779
Sponsor an Oneg
Celebrate a special person or occasion or honor the memory of a loved one by sponsoring an Oneg.
Podcasts
Join Rabbi Scott Hausman-Weiss from Congregation Shma Koleinu for "Conversations with the Rabbi", a podcast focused on world affairs, matters of the heart and how to view it all through a spiritual lens.
Tue, June 18 2019 15 Sivan 5779