But what can I do now?
01/14/2021 10:06:19 AM
| | |
| --- | --- |
| Author | |
| Date Added | |
| Automatically create summary | |
| Summary | |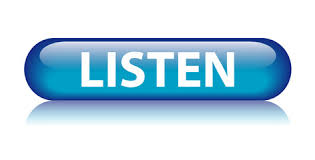 There's a very famous teaching from Rabbi Hillel that goes like this:
If I am not for myself, who will be for me?
If I am only for myself, what am I?
And if not now, when?
The news is disturbing and frightening, the quality of our political leadership is too often sporadic and self-serving, and all of us today exist within the context of a pandemic that yesterday, in one single day ended the lives of more people than Pearl Harbor. Last week, our capital was under siege in a way not seen since the earliest part of the 19th century. And wherever we fall on the political spectrum, it is a mournful moment to exist at a time when the President of the United States has been impeached twice. It is indeed almost enough to make one throw up their hands and say, "I'm done!" It happens to me at least once a day. And then I get back to work, recognizing that in this case perhaps the whole is not greater than the sum of its parts. Today, our focus needs to be on the individual, often small acts that lie entirely in our power to execute. Hillel's words echo to us with a crucial demand that we're not simply to read or study these words, with any kind of distance; we are to animate these words with our own volition. What can we do?
It may sound pithy to offer examples such as asserting an act of kindness towards someone in our lives in need of it, or digging a bit deeper into our income for some more tzedakah, picking up trash at a local park, or reaching out to a family member with forgiveness. Yes, these might read like Hallmark card aphorisms but at the end of the day, our "seizing" society isn't "them." Its "us." We are the parts that make up the sum of the whole and sometimes we must remember that it is our single act of goodness that can tip the scales.
You do know well what areas you can make an impact in. Following are a couple of examples that we invite you to participate in as this community seeks to be part of the solution.
Feeding the Healers: Since April, the Shma Koleinu community raised $5600 for the purchase and successful distribution of approximately 550 gourmet lunch boxes to medical professionals throughout Houston. In the wake of the surging epidemic, we wish to continue this effort. Please make your contribution HERE.
COVID Memorial on January 19 at 4:30 pm CST: Please consider participating in the COVID Memorial. This Washington, D.C. ceremony will feature a lighting around the Lincoln Memorial Reflecting Pool. It will be the first-ever lighting around the Reflecting Pool to memorialize American lives lost. In this national moment of unity and remembrance, in addition to cities and towns around the country lighting up city buildings, and churches ringing bells, individuals are encouraged to light a candle in their window(s) at this moment to join in this countrywide moment of remembrance. This is an event sponsored by the Presidential Inauguration Commission with a focus on national and communal healing, knowing full well that COVID doesn't discriminate between political party. Please fill out this form to confirm your participation.
10@Noon: Join us Monday – Friday for an inspiring and energizing 10-12 minutes of prayer, music and reflection.
We will continue to add to the list! We encourage you to seek to answer Rabbi Hillel's soul stirring questions. If you're honest with yourself, you'll find there is so much that can be done.
Sat, June 19 2021 9 Tammuz 5781